GABRIEL BROADCAST AWARD 2011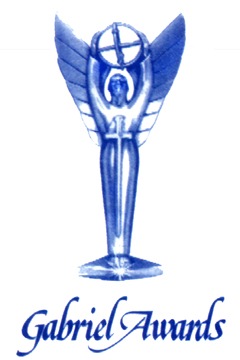 JAZZ RHYTHM has received the 2011 Gabriel award for national release radio programming in Entertainment/Arts during 2010. Excerpts representing the series were submitted from the programs, "Benny Goodman's Kingdom of Swing" and "Visiting Stan McDonald."

The Gabriels are presented each year by the Catholic Academy for Communication Arts Professionals honoring industry professionals who produce films, television and radio programs that serve viewers and listeners through the positive, creative treatment of human concerns. The single most important criterion for selecting a Gabriel-winning program is, "its ability to uplift and nourish the human spirit."

JAZZ RHYTHM has previously received Gabriel Awards in 2004 & 2009 and Golden Reel awards in 2001, 2002 and 2003 from the National Federation of Community Broadcasters.







Special thanks to co-creator Stan McDonald for sharing his memories, and the contents of his personal music library that made "Visting Stan McDonald" possible.

Visiting STAN McDONALD

Musical rarities and reminiscences from a half-century in jazz. In s series of relaxed interviews in which the soprano soprano sax master recalls his half-century musical journey. Includes 24 previously unissued live recordings.

Part 1 - McDonald's Early Years:
McDonald reflects on his early years in jazz. Includes restored rare recordings with Boston's Historic Jazz Band (1958), the New Black Eagle Jazz Band (1979-80) and live concerts by Stan's own Blue Horizon Jazz Band.

Part 2 - The genius of Sidney Bechet:
An incomparable soprano saxist in the Bechet manner, Stan plays tunes from the Bechet repertoire interpreting the Master in music from his own CDs and archival tapes.

Part 3 - Stan Joins the Masters:
Reminiscing about his encounters with the greats, McDonald is heard in noteworthy live performances (1980-96) with trumpeter Doc Cheatham, and Stride, Ragtime & Blues pianists, Ralph Sutton, Terry Waldo, Sammy Price and Art Hodes.


To hear all three programs of Visiting Stan McDonald, click here
For biographic info & articles about Stan, click here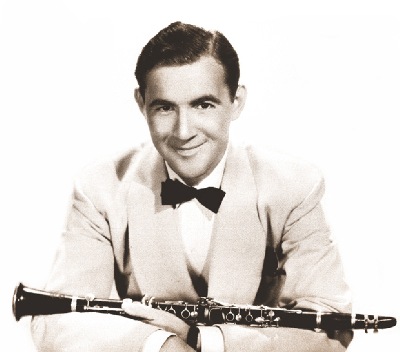 BENNY GOODMAN's Kingdom of Swing:
four programs surveying the music,
career & personality of America's
best-loved Swing musician


Part 1 - Benny Goodman: King of Swing

Benny Goodman1A.mp3
Benny Goodman 1B.mp3

Part 2 - Benny Goodman's small bands
Benny Goodman 2A.mp3
Benny Goodman 2B.mp3

Part 3 - Goodman's role in America's musical and popular culture
Benny Goodman 3A.mp3
Benny Goodman 3B.mp3

Part 4 - Assessing Goodman's personality and presenting some rarities
Benny Goodman 4A.mp3
Benny Goodman 4B.mp3



For more about Benny Goodman click HERE