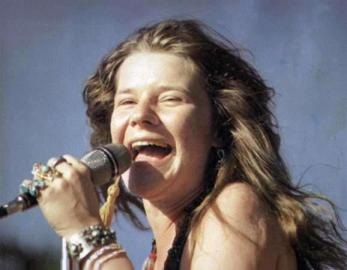 Janis Joplin Jazz tapes

Janis Joplin was taped in 1963 & '65 with Dick Oxtot jazz bands in the San Francisco area, years before her Rock career.

Oxtot had a unique talent for spotting and hiring good female singers. As with Joplin, they were often diamonds in the rough, recruited from the Folk music scene, or destined for success in other genres.


The dates, locations and personnel of the Oxtot-Joplin sessions have only recently come into focus. They were possibly taped at various locations: Oxtot's Berkeley home, a bar in San Francisco, or Berkeley radio station KPFA-FM.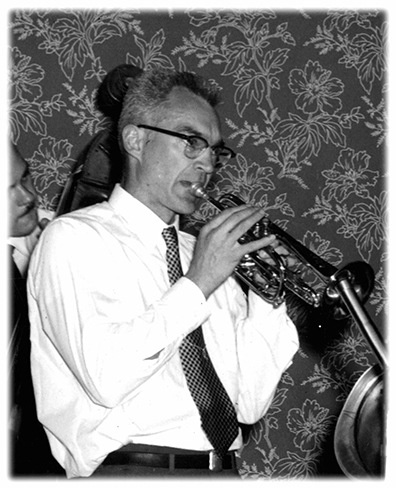 One of my informants, Dave Greer, who was present at parties when Janis sang with the band, says Oxtot played cornet on those occasions. (He soon gave up the horn completely for banjo, singing and bandleading.) Notable players on these sessions include: trombone player Jim Leigh, and clarinetists Earl Scheelar and Frank Goudie.

Despite the rawness of her voice she had an unmistakable feeling for the blues, and expressive commitment that transcended her technical limitations. The poignant irony of this original tune, "What Good Can Drinkin' Do," is that Joplin killed herself with drinking and drugs by age 27.



JAZZ RHYTHM EXCLUSIVE

After Joplin's death a tribute album was issued in 1975 containing some of her early folk and blues music. Selling over a million copies, Janis, Columbia PG 33345, went gold.

The double album included tracks acquired from the Dick Oxtot sessions, but most of the horn solos were edited out. For instance, "Trouble in Mind" which was originally 3:40 in length was reduced to a mere 1:35 on vinyl.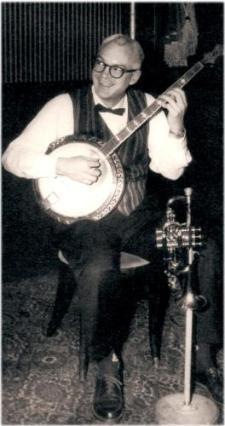 Dick Oxtot recalled the sessions in his memoir,
Jazz Scrapbook, Dick Oxtot and Jim Goggin,
Creative Arts, 1999:

I worked with a trio at a mostly gay bar in Berkeley, called the Blind Lemon. I don't remember who was playing with me, but I recall that it was a well-received group, and that we played lots of blues.

One night a young lady came in wearing motorcycle attire, including a helmet. she was a rather tough looking girl, and I didn't know how to receive her when she walked up to the band.

But she parked her bike and came in to listen to some good blues sounds emanating from the club. So she parked her bike and came in to listen and perhaps sing some tunes with us. She introduced herself as Janis Joplin, from Texas, and said she loved "singin' the blues," and she would like to sing some with us.

I was somewhat skeptical, since she resembled a strange street urchin more than a singer. But she was pleasant, and something told me that she would be all right. After checking her out for her singing keys, we decided to start off with "Careless Love."

Not only did she knock me out, but also everyone in the room. Her voice was rasping, but beautiful and powerful. No one could fail to be impressed. Before she left, all of us in the band urged her to come back and sing with us "any time."

She did come back, and I gave her my phone number, since she didn't have one, and we agreed to tape her incredible voice at my house with a pick-up group of "Dixieland" type players.

Her motorcycle wasn't working, so I picked Janis up at an address she gave me. This turned out to be an empty apartment, completely unfurnished -- Janis slept on the floor!

The taping wasn't wonderful, but Janis' vocals were, so shortly later I told Turk Murphy, who was playing regularly at Earthquake McGoon's in San Francisco, about Janis, and suggested that she would be an excellent addition to his band.

Turk didn't seem too interested, but he agreed to listen to my tape of Janis, and was impressed enough to agree to let her sing a couple of tunes with his band.

Then came the big day. [My wife] Darylene, after a super dinner, helped Janis to look presentable to the very conservative Turk Murphy, so off we went to the famous Earthquake McGoon's to make jazz history.

After a couple of sets, it became obvious that Turk was avoiding us, but why? I went up to him and asked about Janis and he said, "I can't have her sing, she's a beatnik!"

It took me a long time before I could enter McGoon's again. Now hold on. I like Turk too, and we were very close in the early days. It just didn't seem like the right thing to do.

Don't you wonder how Janis would have made out as a trad jazz blues singer? Wow! It might have saved her from rock music.

I never saw her again, but not too long after, she recorded with Big Brother and the Holding Company.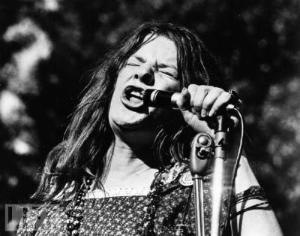 Despite the rawness of her voice Janis had an unmistakable feeling
for the blues.

Her expressive commitment transcended technical limitations.


Here is Jim Leigh's perspective on these events, from Heaven on the Side: A Jazz Life, 2000:

[At a party] Dick Oxtot invited a plain, pimply girl to sing. Oxtot always knew women who wanted to sing: he should have run a talent bureau.

But the singer at this particular party wanted to be Bessie Smith, it seemed. Anyway, she sang Bessie's "Black Mountain Blues" and a pop hit of the day, "Walk Right In (Sit Right Down)". [Frank] Goudie and I were playing in the group backing her, and he rolled his eyes at me when when she hit an especially screechy note. He was particular about singers. We were calling her Janet, and she wasn't correcting us.

In fact she was Janis Joplin, fresh from Texas, and ten years later Oxtot bought us off at $100 a man and sold the tapes he'd made that day to Columbia, for we never found out how much money. But they were on a two-LP package that later went [gold], I believe. I don't think anyone held it against him, or not too much.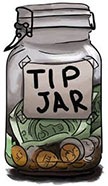 Tip Jar

This site is free. But you can help sustain it, and encourage me with donation to the tip jar. Secure payment through PayPal is anonymous, except that I will see your e-mail address.

Donation $5.00
Donation $10.00
Donation $20.00
Donation $35.00
Donation $50.00
Donation: You decide