The Honeybucket

Jazz nightclub located on upper Filmore Street

San Francisco, CA1954 - 60 (?)

The Honeybucket was one of the most popular San Francisco jazz venues of the mid 1950s, located on upper Filmore, 1954-60

Frank Goulette and Original Inferior Jazz Band made this club a popular venue with Traditional and revival jazz enthusiasts

Musicians fondly recall a place where management didn't interfere, the music was loud, and younger musicians could gain a bit of polish.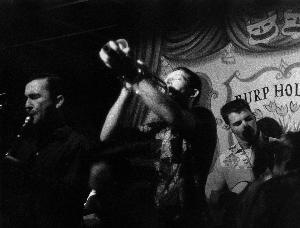 Facts, figures and photos from The Honeybucket are skimpy. Though quite a few performance tapes have survived, I've yet to find any photos. The images here were shot elsewhere. Interviews and discussions with musicians like Earl Scheelar, Ev Farey and Bob Mielke make it clear this was a key venue in the development of Frisco Traditional and Revival jazz in the late 1950s.

Photo: Charlie Clark (clarinet), Earl Scheelar, unknown banjo at Burp Hollow.



In Bay Area Jazz Clubs of the Fifties, Bret Runkle described the The Honeybucket. He himself was loosely associated with Original Inferior Jazz Band that was originally organized by Frank Goulette (cornet), with Fred Bjork (trombone), Earl Scheelar (clarinet) and Walter Yost (tuba).

According to Runkle:
"In late 1954, The Original Inferior crowd was playing The Honeybucket on upper
Fillmore Street. This was a 'fun' beer and peanuts place, but it also gave polish
to sidemen in the upcoming generation of bands. Besides the aforementioned members
of the Original Inferior Jazz Band, Yost and I think the following people played at The Honeybucket: Don Keeler, Pete Clute, Barry Durkee, Bill Carroll, Bob Mielke, Harry Ironmonger and Roy Giomi. I sat in sometimes. So did Lee Valencia."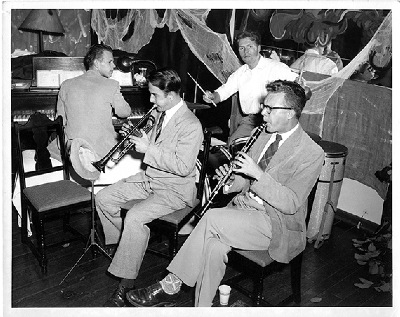 At The Honeybucket, Earl Scheelar was making distinctive music in 1955-56. Besides being a fine clarinet and banjo player, he was an exceptionally moving horn player.

Scheelar's richly expressive tone and soulful passion lent Earl's Hot Five a distinctive sound, ably backed by Dick Oxtot (banjo), Le Sharpton (trombone), and surprisingly, Pete Allen . . . on clarinet!

Photo L to R:
Mel Doyle, P.T. Stanton, Don Fay, Pete Allen (clarinet)
Location and date unknown. Oxtot collection

In addition to string bass, Allen played clarinet in early years. This may be one of the best examples of Pete's Doddsian clarinet sound.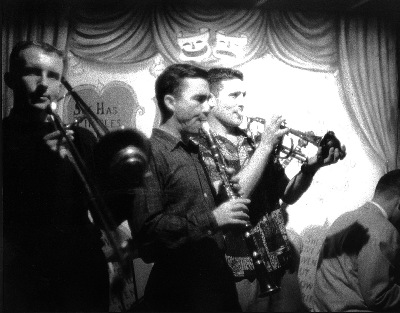 ARCHIVE MUSIC

Earl's Hot Five, Honeybucket, Feb. 1956

Earl Scheelar (cornet)
Pete Allen (clarinet)
Lee Sharpton (trombone)
Dick Oxtot (banjo)
Art Nortier (piano)


Photo: L to R:
Trombone probably Sanford Neubauer,
Charlie Clark and Earl Scheelar

Frankie and Johnny.mp3
Nobody's Sweetheart.mp3
Pretty Doll (Ugly Child).mp3
Muskrat Ramble.mp3
Big Butter and Egg Man.mp3
How Come You Do Me Like You Do.mp3
Baby Won't You Please Come Home.mp3 [upcut]
I Found a New Baby.mp3
Just a Closer Walk.mp3
Till We Meet Again.mp3

Honeybucket_Scheelar_Allen_Oxtot_Feb_1956_complete.mp3



Earl's Hot Five, Honeybucket 2.56 A

Melancholy.mp3
Shake That Thing.mp3
Buddy Bolden Blues.mp3
Mecca Flat Blues.mp3
When Erastus Plays his Old Kazoo.mp3
Sweet Substitute.mp3
South.mp3

Earl's Hot Five 2.56 A complete.mp3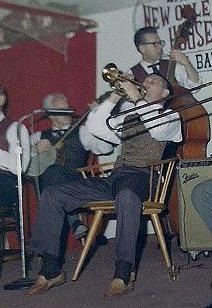 ARCHIVE MUSIC

Earl's Hot Five, Honeybucket, 1956 C

Earl Scheelar (cornet)
Pete Allen (clarinet)
Lee Sharpton (trombone)
Dick Oxtot (banjo)
Art Nortier (piano)

Photo L to R:
Dick Oxtot, Pete Allen and Earl Scheelar (cornet)
at Earl's New Orleans House, late 1960s.
Photo courtesy Earl Scheelar and SFTJF.

Baby Won't You Please Come Home.mp3 (inc)
Ballin' the Jack.mp3
St. Louis Blues.mp3
Milenberg Joys.mp3
I Found a New Baby.mp3
Till we Meet Again.mp3
Bill Bailey.mp3

Honeybucket Scheelar Hot Five 1956 C compete.mp3



ARCHIVE MUSIC

Freddie Crews Jazz Band featuring Bob Helm
The Honeybucket, San Francisco, mid-1950s

Earl Scheelar (cornet)
Bob Helm (reeds)
Jim Leigh (trombone)
Freddie Crews (piano)
Ron Hanscom (banjo)
Carol Leigh (washboard)

Weary Blues.mp3 (4:46)
Wild Man Blues.mp3 (8:19)
Willie the Weeper.mp3 (4:17)
Cakewalkin' Babies.mp3 (5:13)



ORIGINAL INFERIOR JAZZ BAND

This band grew out of Frank Goulette's sessions at the Honeybucket in the mid-1950s that put in motion the second wave of Watters style music in the Bay Area. Loud, brash and salty, Original Inferior played Burp Hollow between 1958-64.

It had excellent soloists, good ensemble spirit, powerful dynamics, and was well steeped in jazz sounds of the 1920s interpreted Lu Watters Yerba Buena Jazz Band style.

The band name may have been a self-effacing reference to a noted early New Orleans jazz ensemble, Original Superior Jazz Band, with a possible secondary reference to one of Bunk Johnson's recording groups of the 1940s. This band had a "lighter" sound that Yerba Buena which may be attributable to Ev Farey's nimble cornet, no drums, and the swinging tuba of
Ed Dickerman driving the rhythm section.



ARCHIVE MUSIC

Original Inferior Jazz Band
Burp Hollow, San Francisco
Sept. 1962

Ev Farey (cornet and leader subbing for Frank Goulette)
Ernie Carson (guest 2nd cornet, selected tracks)
John Boland (clarinet)
Bill Bardin (trombone, seen right)
Tony Landphere (piano)
Ron Hanscom and Ed Sprankle (banjo)
Ed Dickerman (tuba)

Bill_Bailey.mp3
Auntie_Skinners_Chicken_Dinners.mp3
Beale_St_Blues.mp3
Do_What_Ory_Say.mp3
Kansas_City_Man_Blues.mp3
Muskrat_Ramble.mp3
Some_of_These_Days.mp3
Someday_Sweetheart.mp3

(2 cornets:)
Cakewalkin'_Babies.mp3
1919_March.mp3
Come_Back_Sweet_Papa.mp3

Courtesy Ev Farey
Thanks to Hal Smith for technical assistance
Original recording by Ed Sprankle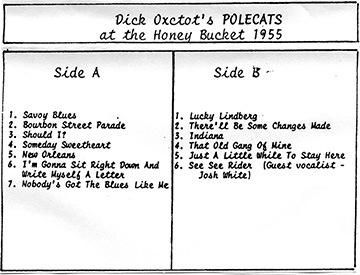 ARCHIVE MUSIC


Dick Oxtot's Polecats Honeybucket 1955


This is an anthology of Oxtot Polecats recordings from the Honeybucket 1955. Provenance is unclear, but it was probably taped and assembled by Bob Orrfelt, an audio engineer, jazz fan and friend of the Bearcats. This audio was retrieved from a cassette copy in Dick Oxtot's personal tape collection. The lineup is an educated guess based on research and contemporaneous Oxtot Honeybucket performance tapes.

Dick Oxtot (cornet, vocals)
Bill Napier (clarinet)
Le Shaprton (or Butzen?) (trombone)
possibly Sam Charters (banjo)
Pete Allen or Le Sharpton bass
Possibly Don Fay (drums)

Side A
Savoy Blues.mp3
Bourbon Street Parade.mp3
Should I?.mp3
Someday Sweetheart.mp3
New Orleans.mp3
I'm Gonna Sit Right Down and Write Myself a Letter.mp3
Ain't Nobody Got the Blues Like Me.mp3 (composer and vocal, Oxtot)

OXTOT_Cass_3_Polecats_Honeybucket_1955_A_complete.mp3

Side B
Lucky, Lucky Lindberg, Eagle of the USA.mp3 (tape damage)
There'll Be Some Changes Made.mp3 (vocal Oxtot, off mic)
Indiana.mp3
That Old Gang of Mine.mp3 (add piano)
Just a Little While to Stay Here.mp3
See See Rider.mp3 (guest vocal by Josh White)

OXTOT_Cass_3_Polecats_Honeybucket_1955_B_complete.mp3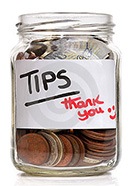 Tip Jar

This site is free.

But you can help sustain it, and encourage me with donation to the tip jar.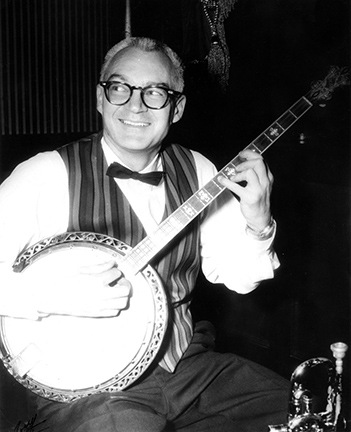 ARCHIVE MUSIC


Dick Oxtot Polecats at Honeybucket

Dick Oxtot (cornet)
Le Sharpton (tbn)
possibly John Boland (clarinet)
Sam Charters (banjo)
Pete Allen (string bass)
Don Fay
(drums and vocals)

Blue Prelude.mp3 (vocal off mic)
Sweet Substitute.mp3
Melancholy.mp3 (vocal Don Fay)
Chicago.mp3

OXTOT Polecats Honeybucket 9.23.55 complete.mp3



The Honeybucket Jazz Band, c. 1956
From TradJazz Productions TJP 2141

This personnel lineup overlaps with Frank Goulette's Original Inferior Jazz Band, or other Honeybucket ensembles and Traditional two-beat bands.

Frank Goulette (cornet)
Bob Hodes (second horn as noted)
Fred Bjork (trombone)
Bill Morrison (clarinet)
Art Nortier (piano)
Don Kidder (banjo
Dick Karner (drums)
Bob Rann (tuba)

Bob Hodes (also known as Robin) was originally from Ohio, where played in the Dixieland Rhythm Kings. He became ensconced in Frisco Jazz beginning in the mid-1950s. Hodes played with piano players Bill Erickson and Burt Bales at Pier 23 and in the Great Pacific, Red Onion, and Jelly Roll Jazz Bands.

Pianist Nortier played in other Goulette ensembles, the Great Pacific and Bay City Jazz Bands. Bob Rann is best known for his work with Ohio-area bands like the Salty Dogs and his 32 year association with South Frisco Jazz Band.

Set A
Down by the Riverside.mp3
Milenberg Joys.mp3
All the Girls go Crazy.mp3
Melancholy.mp3
Daddy Do.mp3
Roll Jordan Roll.mp3
Banjo Solo.mp3

Set A complete.mp3 21:42

Set B
My Bucket's Got a Hole in It.mp3
Wild Man Blues.mp3
London Blues.mp3
Sidewalk Blues.mp3
Mecca Flat Blues.mp3
Trouble in Mind.mp3

Set B complete.mp3 29:12

Set C
add Bob Hodes, second horn:
Bill Bailey.mp3
Royal Garden Blues.mp3
Melancholy.mp3
St. Louis Blues.mp3
South.mp3

Set C complete.mp3 21:23

Courtesy of Dick Karner, Trad Jazz Productions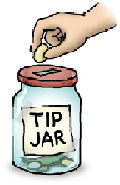 Tip Jar

This site is free. But you can help sustain it, and encourage me with donation to the tip jar. Secure payment through PayPal is anonymous, except that I will see your e-mail address.

Donation $5.00
Donation $10.00
Donation $20.00
Donation $35.00
Donation $50.00
Donation: You decide