VISITING STAN McDONALD:
Musical rarities and reminiscences from a half-century in jazz.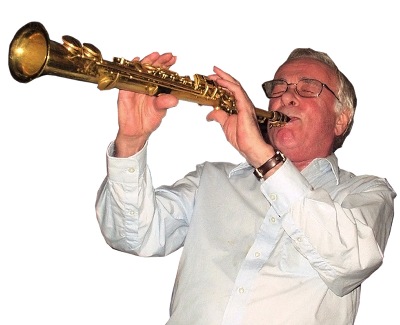 A three part, 3-hour radio series featuring an in-depth portrait mixed with rare, live performances.

Featuring 24 previously unissued live recordings from McDonald's personal treasure trove, lovingly restored to pristine sound quality!

This series is an intimate portrait of an artist who feels the music deeply, illuminated by lovingly restored, previously unissued musical treasures.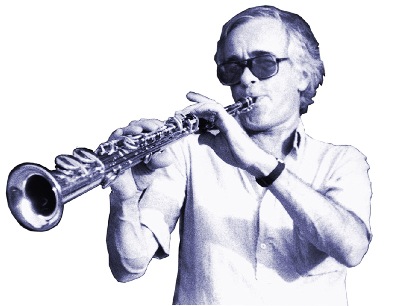 Part 1: Featuring McDonald's early years
McDonald recalls his role in forming the New Black Eagle Jazz Band, reflects about his early years in jazz and provides personal insight on how the Traditional Jazz ensemble functions. Included are rare recordings of Boston's Historic Jazz Band (1958), The New Black Eagle Jazz Band (1980s), and live sessions from Stan's own Blue Horizon Jazz Band.

Visting Stan McDonald Pt. 1A.mp3
Visting Stan McDonald Pt. 1B.mp3


Part 2: The genius of Sidney Bechet
An incomparable soprano saxist in the Bechet manner, Stan plays tunes from the Bechet repertoire interpreting the Master in music from his own CDs and archival tapes.

Visting Stan McDonald Pt. 2A.mp3
Visting Stan McDonald Pt. 2B.mp3

Part 3: Stan joins the Masters (Internet exclusive: expanded to 77:00)
As he reminisces about his encounters with the greats, we hear McDonald in noteworthy live performances from 1980-96 in live concerts with: trumpeter Doc Cheatham and clarinetist Kenny Davern; and Stride, Ragtime and Blues pianists, Ralph Sutton, Terry Waldo, Sammy Price and Art Hodes.

Visiting Stan McDonald Pt. 3AA.mp3
Visiting Stan McDonald Pt. 3BB.mp3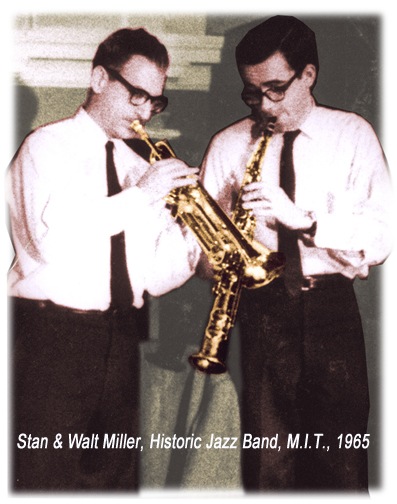 A remarkable talent in his own right, Stan McDonald is a follower of the great Sidney Bechet and is unparralleled among today's reed players for emulating that great master's very personal, unique repertorie and sound on soprano sax & clarinet.

To most fans of Traditional Jazz Mcdonald will be best remembered as one of the founders of the outstanding New Black Eagle Jazz Band of Boston, MA, with his collegues: trombonist, Stan Vincent and outstanding pianist Bob Pillsbury.

Stan is a remarkable talent, deeply committed to the music. It was a pleasure and privilege to speak with him; I was honored to be granted exclusive access his personal music library spanning some 50 years of Jazz performances.


More about Stan McDonald, including in-depth biographical articles, here.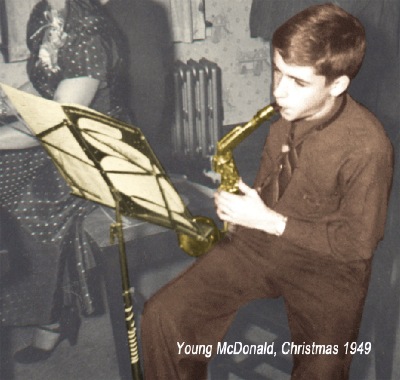 Visit Stan's Blue Horizon Jazz Band online, here

Stan McDonald biography and article

More of Stan's music, here